Weekly Giveaway – Kiddie Kangaroo™ Car Seat Accessory
February 11, 2010
Congratulations to Angela V. who won the BabyBond™ Nursing Cover in the style of her choice. All BabyBond™ Nursing Covers will be 10% off this week (until next Thursday night).
Every $30 increment of product purchased will entitle you to one free pair of BabyLegs from this page.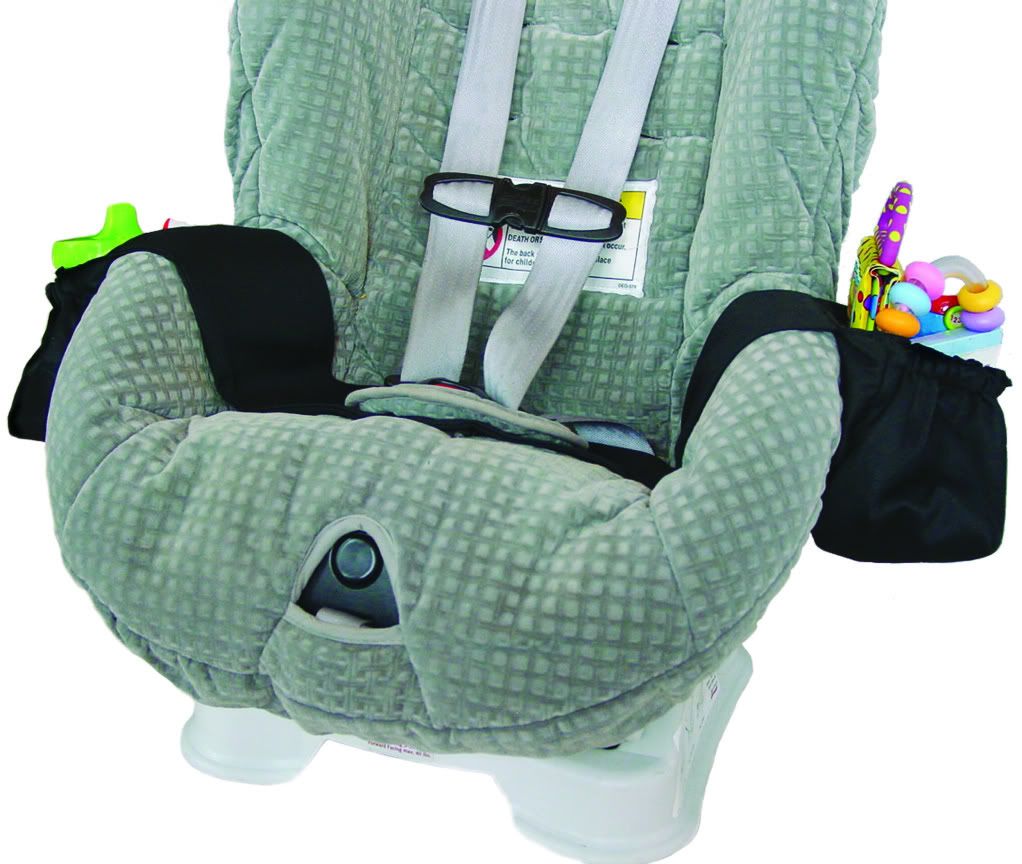 Kiddie Kangaroo™ Car Seat Accessory
Retail Value: $19.99
One lucky winner will win a Kiddie Kangaroo™ Car Seat Accessory in the color black!
This creative car seat accessory, is so simple, yet so helpful! The side pockets have adjustable dividers to hold little things or big things. Kiddie Kangaroo™ is so easy to use: just place it in the car seat or stroller seat with center buckle thru the hole. SIMPLE! Your child's weight will keep the Kiddie Kangaroo™securely in place. The Kiddie Kangaroo™is completely lined and washable making spills or clean up a cinch! Now that's an idea!!!
How do you win?
Take a look at the Kiddie Kangaroo™ Car Seat Accessory and the Kiddie Kangaroo™ Universal Seat Protector and leave a comment here telling us what all you fit in those pockets.
The winner will be randomly drawn. You have until Tuesday evening, February 16th, enter.
Good luck!
Mom 4 Life. Now that Ashley owns Mom 4 Life, I am focusing my energies in homeschooling and asking God to use me in other areas.
Follow Me:

The post Weekly Giveaway – Kiddie Kangaroo™ Car Seat Accessory appeared first on Mom4Life Blog.
Leave a comment