Misson: Get yourself some updated family photos!
(Be sure to read to the end of today's post if you are looking for tips on getting your own family photos taken)
During our recent trip to California over spring break we stopped and visited some friends who live in our old town of Redlands.  This is always bittersweet because we don't have enough time to see everyone we would want and never have as much time as we would like to visit with those that we do see.  That said, it was really lovely to catch up with the two families we saw. As a wonderful bonus, the orange trees were in bloom and the smell is nothing less then heavenly!  One of the friends we visited also happens to be an amazing photographer (and an amazing mom—read more about her story here).  I happened to come prepared for a family photo shoot and she was kind enough to take us to a beautiful grassy field nearby to capture some memories.  She had her work cut out for her as she attempted to get a shot with everyone together and looking at the camera at the same time (a difficult task with three young kids)!
Quinten got distracted and became really interested in showing off his belly, but even that proved to be pretty cute.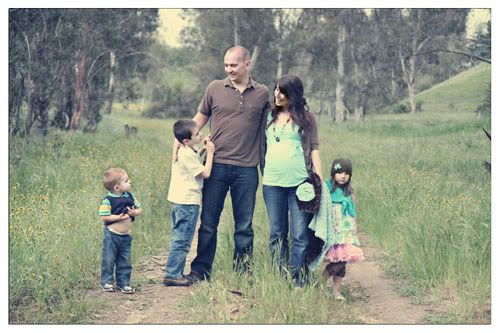 Including Sawyer's blanket in our family photos has become a tradition.  Quinten was more than willing to help out.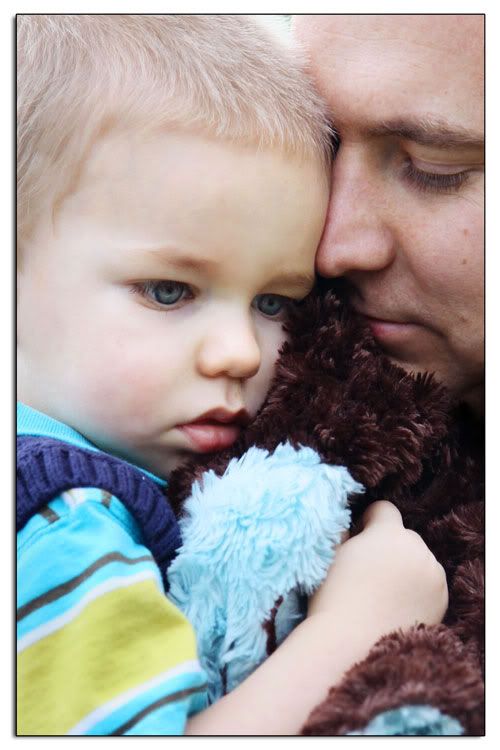 And Ashlyn couldn't help but be captivated by the field of little yellow flowers (especially considering that back home in Idaho our flowers haven't even started to wake up).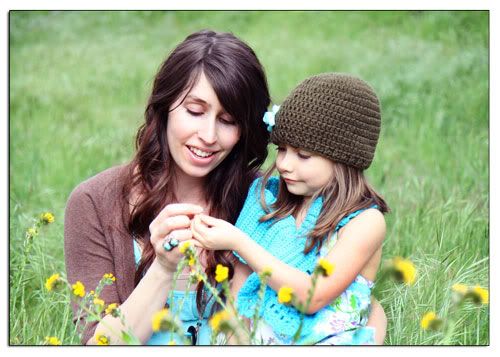 Our little princess defiantly has an outdoorsy side!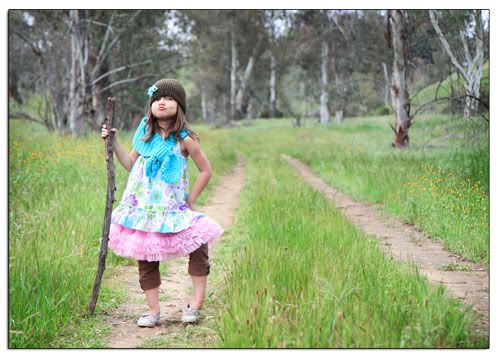 And Hunter was happy to join in the fun.
And as long as we were at it we decided to take a few "maternity photos" (29 weeks).
What an amazing blessing it is to capture the growth of our family in the form of photographs.  Getting family photos is one of those things that we have to be intentional about or it will never happen.
So let me ask you: When was the last time you had family photos taken?  Has it been too long?
Here are some ideas complied from feedback provided on our facebook fan page on the subject of making family photos a reality (without breaking the bank):
"Find a friend and swap photo shoots (you take photos of her family one weekend and she takes photos of yours the next).  Plan the shoot for dawn or dusk for best lighting, use digital cameras and take lots of photos, you are bound to get at least one (if not more) "keepers"."
"Do a search in your local Craig's List for photographers or put in an ad saying you are looking for one (you could even say what you are willing to pay)."
"Think of something you could barter with for photos.  Depending on how well you know the photographer or what you have to offer, this may provide a very reasonable alternative to payment.  Maybe you can make some dinners for her family, clean her house, or let her help herself to your children's outgrown clothing for her own kids.  My friend Sarah and I have often made trades for Mom 4 Life products.  She is so kind that I am sure she often gets way "underpaid" for our trades, but it is nice when you can both walk away with something you need or want without having to give up cash."
"Ask around (if you are facebook that might be a good place to start) to see if your friends know of someone who is just getting into photography.  They are often looking for people to "practice on" and can offer very affordable rates in exchange."
"Clothing tips: wear complimentary colors, but you don't have to be matchy matchy! Bold prints will date a photo like nobody's business, and dress in the same style. If the kids are in their Easter best and dad's in jeans and a tee you can pay big bucks and it still won't be amazing!"
"We've gotten better pictures outside of a studio in a neutral setting like at home or a park. The kids are more relaxed. Studio smiles always look fake. Don't alway settle for the cheapest when picking photographers. We did for our wedding and I regret it. Get recommendations from other parents."
"We had family photos taken in January during the post-Christmas season and there were some AMAZING deals!! We did an Olan Mills package for a total of $15, plus half off for a further package of prints…. I think we'll make a habit of family photos in January.
"
"My Husband is a portrait and wedding photographer. I would have to say the most popular package and really something any family can do is have everyone in the photo….wear jeans, a white top, be barefoot, go to the beach around sunset and have your photos taken. If you can't afford to pay a professional photographer go to a local college and see if you can find a photography class – ask a student and see if they will take some photos of your family. I'm sure they would love it for their portfolio and I'm sure you will like the price. Hopefully the student has learned enough to take some quality shots. I've people so call themselves "professionals" and the pictures they take are terrible. Make sure they have a good digital camera and have decent flash otherwise you will never seen that sprinkle in the eyes and the picture is no good."
"I love to find photographers on Craigslist. Usually they are just starting out and I have never paid more than 50 bucks wich includes a 1 hour session and a cd of all of the photos. Not all of them turn out, but 50 bucks is not much and you will usually walk away with a hand full of great photos."
"I think family photos turn out best when you catch a family playing and interacting rather than trying to force kids to pose a certain way. It is okay if dad and baby are looking at each other instead of the camera, etc."
"Craigslist! Facebook! Social networking is key along with lots of research. I recently saw a local photographer who was offering a free shoot to whoever had the most referrals on her Facebook page. We came in second place and got an hour shoot for $25. She is a natural light photographer in an old warehouse building with lots of amazing and cool natural and added features. I get my kids photos taken every couple months. After researching studios in our area I found one at a local mall who doesnt charge a sitting fee and I can go there and get both my kids photos, all the proofs, 11×13, 8×10, two 5×7′s and wallets for under 100. We also have a photographer who meets us at a local nature center and puts all the photos on a cd for $50. I like using lots of photographers because everyone has their own style and point of view. So all that rambling I just did to sum up money saving tips…research, use social networking to your advantage, dont follow the crowds just because a studio has a lot of people there and advertises yes they are great but you can find different great for cheaper and finally dont be afraid to use several photographers if one charges $25 for a clothing change save the change for a different one."
"Our last family photo was really cheap. I had my brother snap a picture, and I edited it in Photoshop. One day we'll have "real" pictures taken, but for now…."
And as much as we all love to get a deal, I wanted to include these comments from photographers that help provide some explanation for the fees that you are likely to face should you decide to go the route of professional photographs:
"I have to say… I really think you get what you pay for. I know when I first started my biz in 2005, I charged very little (because I knew little), $150 for all pics on a cd sounded like alot, but when I realized how much time and all the expenses involved, I wasn't making anything. for reals! It is unfortunate that most people don't realize all of the expenses involved…. and the time. This article is a really great explanation on "custom" photography and is very accurate.
"Having been on BOTH sides of the camera (as the client and photographer) I understand both sides. At one point there was NO way we could spend $300 on photos and had to buy only a few proofs of the special sessions. That broke my heart. On the other hand, like Christina described, I have done photography and spent so much time taking the photos and editing them afterward that I ended up making less than minimum wage on a shoot. That's not okay either! I'm a mother who, if I am going to take time away from my children I must be reimbursed enough to make it worth while (at minimum). So…I love the ideas for more cost-effective options. But I would suggest to save up and maybe make it a goal to do quality professional photos every other year or so (that is how we solved the problem in the past). Or ask for a gift certificate from a photographer for Christmas. That can maybe cover at least the session fee. There is also an option by many photographers for mini-sessions. This is where they'll take just 30minutes or so and give you a few great shots at a cheaper cost rather than do a 2 hour photoshoot with changes of clothes and such with tons of images to choose from."
I hope you are inspired to get some new photos hung on your wall!  Say "cheese"
Follow Me:
The post Misson: Get yourself some updated family photos! appeared first on Mom4Life Blog.
Leave a comment