If you don't know what to do, check our promotion page for all of the details!
Today's Clue:
Feel modest while nursing and look thin too!
Use the clue above to find where this icon (shown below) is hidden on Mom 4 Life and you could win. . .
The Diaper Clutch in your choice of style! Also, today only, get a Cushy Closer Door Cushion for 20% off!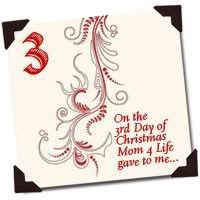 Today's Giveaway Item: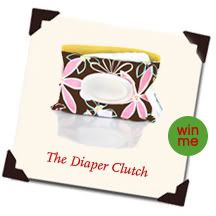 And don't forget to take advantage of. . .
Today's Daily Product Special: